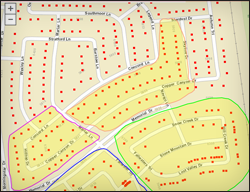 Map-Based Walk Lists
User-friendly, mapped-out walk lists can be created easily and route optimized, helping campaigns complete in minutes what used to take days.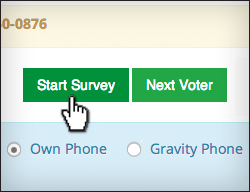 Integrated Phone Banking
No more worries about installing phone lines, renting cell phones, or ordering VoIP phone systems. Voter Gravity, now including predictive dialing, lets you setup the phone banks that work best for your campaign, from major victory centers to call-from-home.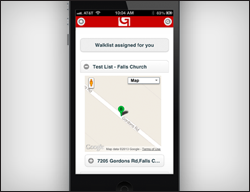 Mobile Canvassing App
Deploy walk lists to your entire volunteer team in seconds. Monitor survey results in realtime. Simple app doesn't get in the way, but helps volunteers build relationships with voters. Lists are available even if the smartphone device is offline.