At its core, Voter Gravity is a tool to help campaigns build relationships with voters. Whether that's a conversation at the front door or over the phone, the goal is to help campaigns connect to the right voters with the right message via the right medium.
Today, we're excited to announce a new way to connect with voters: Facebook.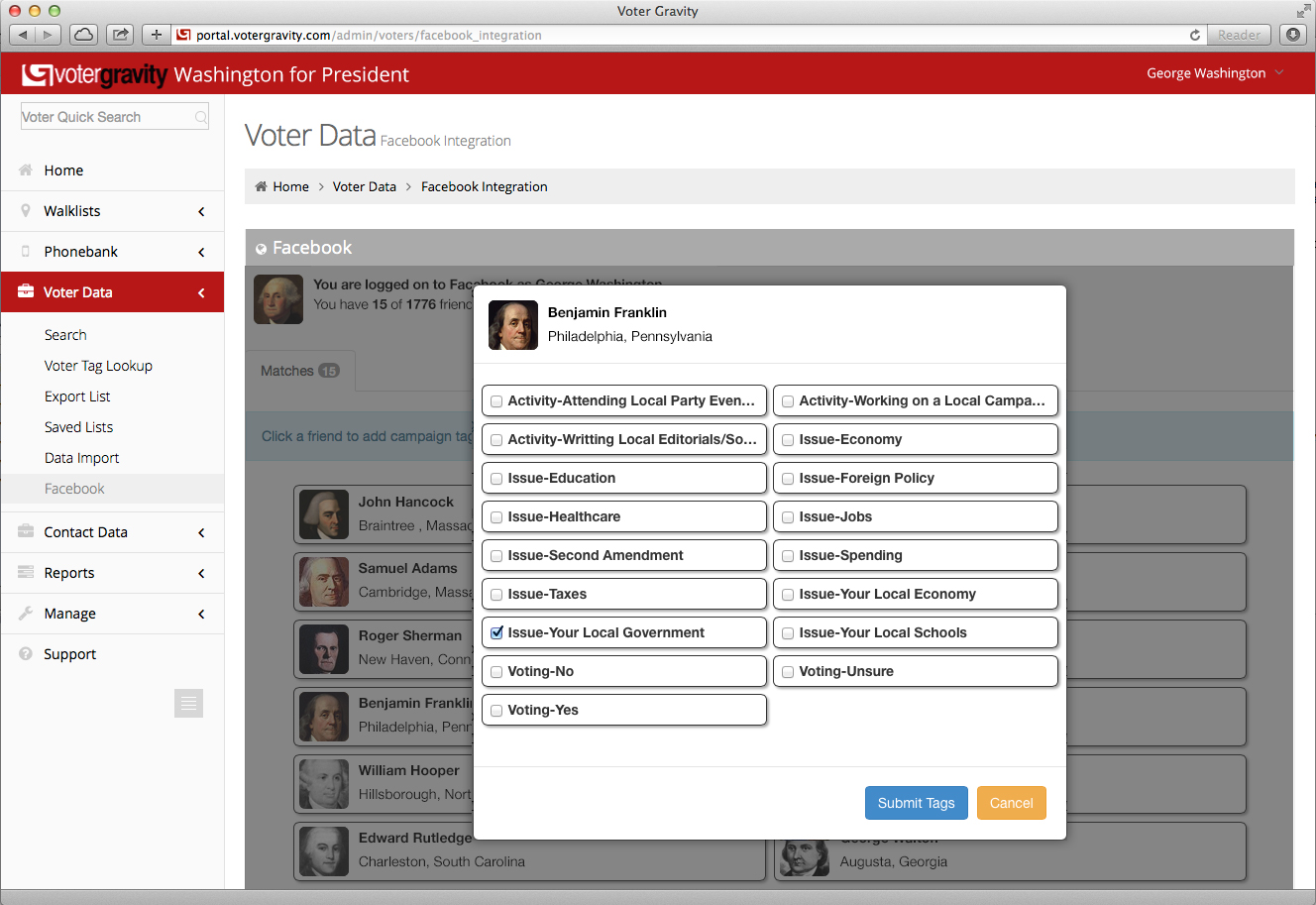 If you are using Voter Gravity at any level, from candidate to volunteer, you can now connect to your personal Facebook account and see which of your friends are registered voters in the district.After Voter Gravity scans and matches your Facebook friends, if you know a friend is passionate about a specific issue, or supports a certain candidate, you can tag them right there within Voter Gravity.
It's another way that you can leverage our battle-tested platform to connect with more voters, build better relationships, and win more elections.
If you're a current user, the Facebook portal is available right now.
Haven't seen Voter Gravity lately? Might be time to take it for a spin.