The Voter Gravity platform prides itself in a user-friendly interface and navigation. The newest adjustments to the look and feel only further emphasize our efforts to continually improve the system based on feedback and the needs of users. That said, here's a quick insider's campaign hack you may not have realized was available to make your list preparations even easier.
Campaign Hack: Creating a Single Umbrella Tag
While we provide many options for developing your target audience, whether for door-to-door efforts or phonebanking, it's possible that from among selections of election histories, party affiliations, and other options you may find yourself wanting to reuse that same criteria over and over again. Rather than choosing from each individual field every time you load a new precinct to pare down which voters you wish to contact, you can eliminate those steps by developing a single umbrella tag.
Under the Voter Data menu selection choose Export List. From here, choose from the various options for building a target universe just as you normally would in other areas of the system. Remember, in this screen you don't have to select geographic parameters if you want to encompass all voters from your account.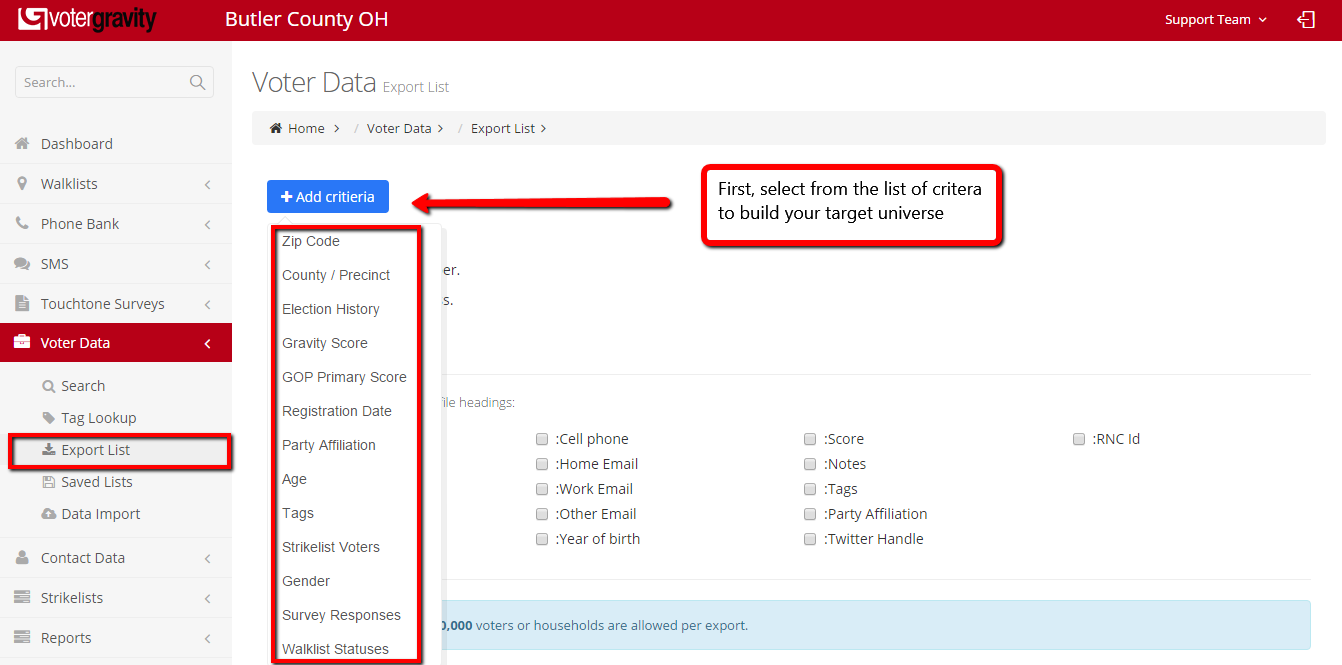 After pressing Submit to apply those choices, you can scroll to the bottom of the page and select a tag, using Tag Filtered Voters, to label everyone. This of course requires you to first create that tag but, if you haven't, it can easily be done under Manage in the menu sidebar and choosing System Tags.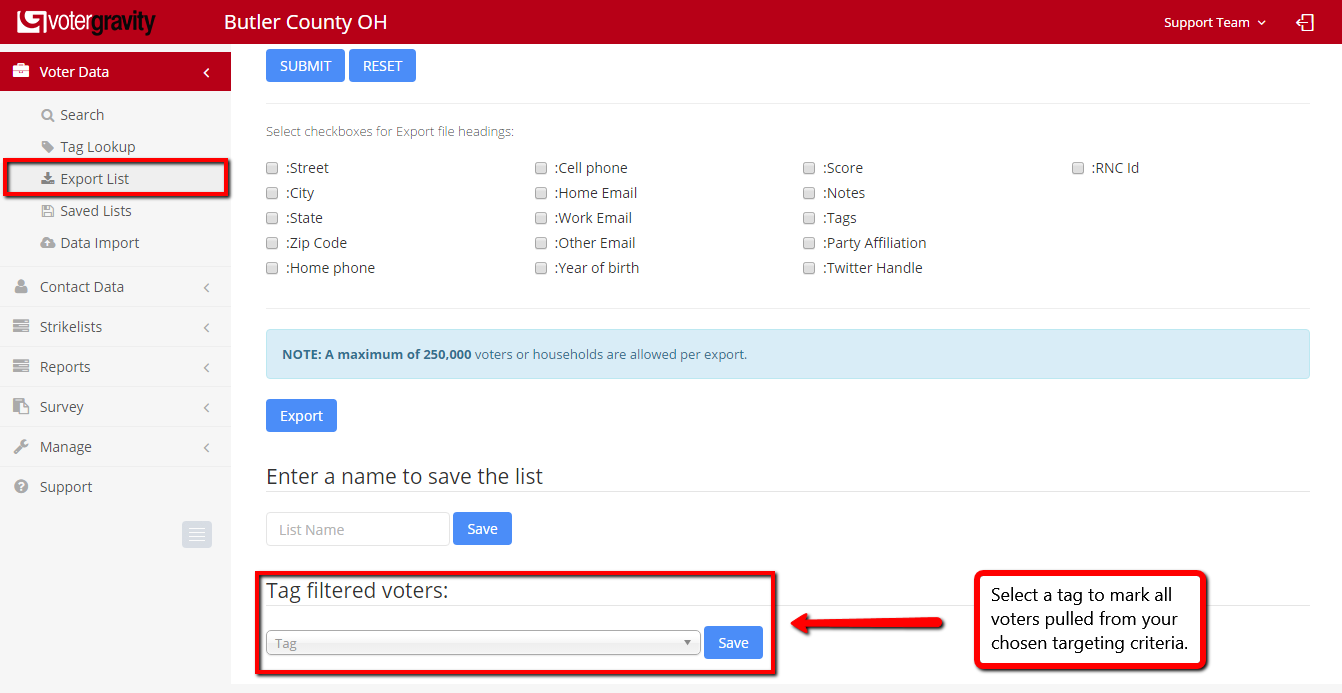 Having completed this process once, you're set for building your walklists and phonebanking lists by now choosing this new tag as the sole defining criterion. Especially when constructing walklists, working precinct by precinct, establishing this simple model beforehand can save you a lot of time!
We hope this campaign hack will help you maximize every possible moment during your voter contact efforts. If you have any questions or requests for future tips and hacks, please email support@votergravity.com.